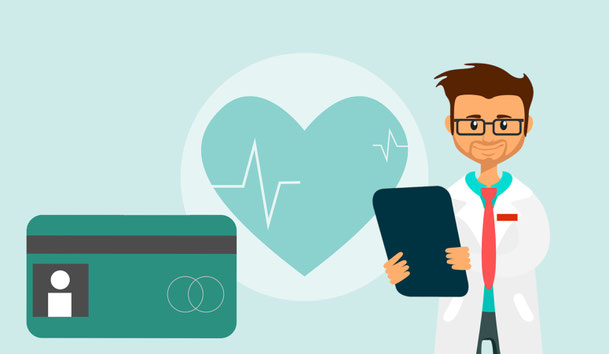 You can make a secure payment online by visiting our online payments page. You will need your Statement Code, which can be found on your statement.
For billing questions, please contact us securely online by logging in to your Patient Portal account. Alternatively, you may call us at 813-948-8814 (Wesley Chapel) or 813-719-3716 (Plant City) and select the option for billing questions.
We are in-network with most commercial and Medicaid insurance carriers, including the below. However, this list may not be up-to-date, or these insurances may have complex restrictions for some of their plans. Therefore, it is important that you verify with your insurance that we are in-network for your specific plan. Otherwise, they may not cover the visit. In this case, you will receive a bill for services at our competitive self-pay rates.
Adventist Health System Employee Health Plan
Aetna
Aetna Better Health (includes Healthy Kids and Medicaid plans)
AMPS
Avmed
Blue Cross Blue Shield (includes Florida Blue, HPN, and out-of-state plans, but excludes Blue Select and myBlue plans)
Bright Health
Bywater
Cigna (excludes "BayCare Exclusive Network" plans)
Cofinity
Evolution Health
First Health
Florida Hospital Care Advantage
Humana (includes Medicaid plans)
Multiplan
Oscar Health
Patient Engagement Advisors (PEA)
PHCS
Sunshine Health (includes CMS and Medicaid plans, but excludes Healthy Kids)
TRICARE
Trustmark
UMR
UnitedHealthcare (includes Healthy Kids, but excludes Medicaid MMA and "Neighborhood Health Partnership" plans)
Self-Pay Payments (Non-Refundable)
Patients without active insurance coverage or without the appropriate Primary Care Provider listed (if applicable) are required to make a payment at the time of service at our competitive self-pay rates, which are non-refundable. Please be prepared to provide a physical or virtual insurance card listing the patient as proof of active coverage. We will not be able to retroactively submit claims to insurance if the policy is later activated.
The self-pay charge is a simple flat-rate fee of $85 for all visits. We do not charge extra for immunizations, as we are enrolled in Florida's Vaccines for Children program. This program covers the cost of immunizations for uninsured or underinsured patients.
We will attempt to verify insurance eligibility at the time of service; however, due to the nature of insurance plans, it is the patient's responsibility to check with their insurance company beforehand to ensure that
their plan is active;

we are in-network with their specific plan;

their Primary Care Provider (if applicable) is set correctly; and

the insurance company does not have any other insurance policy listed as primary (coordination of benefits).
We accept secondary insurance.
Deductibles, Copays, & Coinsurance
It is the patient's responsibility to understand their insurance plan's deductible, co-payment, and coinsurance amounts, which are set by the patient's contract with their insurance company and must be paid at the time of service. We may postpone an appointment until payment is received. Common deductibles for an established sick visit range from $65 to $120, depending on the type of insurance and the complexity of the visit.
Newborns without active insurance coverage or without the appropriate Primary Care Provider listed (if applicable) are required to make a payment at the time of service at our competitive self-pay rates, which are non-refundable. Please be prepared to provide a physical or virtual insurance card listing the newborn as proof of active coverage.
For commercial insurance plans, you must contact your insurance carrier as soon as possible after your child is born to activate their coverage. This step is mandatory, as we are not allowed to bill the parent's insurance directly. Please be aware that most plans only allow for this step to be completed within 30 days of birth. Otherwise, you may have to wait until the next open enrollment period.
For Medicaid insurance plans, you must contact the Medicaid office at (877) 711-3662 to activate your newborn's coverage and designate Dr. Salvador A. Bou-Gauthier as the primary care provider (PCP). Alternatively, you can go online to flmedicaidmanagedcare.com. You must write down the confirmation number to provide to our office in order to schedule your first appointment.
We have implemented a new, convenient payment policy using a Card-on-File program. As you are aware, the current state of healthcare in our market has resulted in significant changes in insurance policies, copays, deductibles, and premiums. Unfortunately, a great deal of the financial burden now falls on the patient as a result. There are insurance plans that require deductibles, copays, and coinsurances in amounts unknown to you, or to us, at the time of your visit. All new patients (except those with Medicaid) will be required to provide a debit, credit, HSA, or FSA card at check-in, and this information will be held securely. The amount that we will charge to the credit card on file will be the financial responsibility that the insurance company determines you are contractually required to pay. This determination is called an Explanation of Benefits (EOB), which is issued by your insurance after they process the medical claim from our office.
Preventive Care & Hidden Copays
Your Preventive Care Visit ("physical" or "well visit") includes a routine physical exam, immunizations and services such that have been defined by the Patient Protection and Affordable Care Act. For most private health plans, providers will not charge a copay, deductible or coinsurance for preventive services. Please be aware that if you have other health issues, check with your insurance company about what preventive services are covered by your plan.
Even if a preventive test or screen is fully paid by insurance, you may still receive a bill for a copay or co-insurance for the office visit. That is, the preventive care is free, but the doctor's assessment is not.
The Preventive Care Visit, which includes a routine physical exam and immunizations does not require a copay.

If you discuss symptoms of acute problems or chronic diseases at the Preventive Care Visit, it is considered "diagnostic" and you will most likely be required to pay a copay.
Example: You make a doctor's appointment specifically for a preventive service or test, but during the course of the visit you are treated for an unrelated problem, like allergies or changes in your ADD medication. For this visit you would be required to pay the copay for the office visit.
The decision of charging a copay for a visit is not decided by Dr. Bou Pediatrics; these decisions are based on federal laws and insurance regulations. Complaints of this nature should be directed to your insurance company. 
FMLA forms cannot be billed to the insurance. Per the US Department of Labor's Family and Medical Leave Act Employee Guide, the patient is responsible for the cost of these fees.