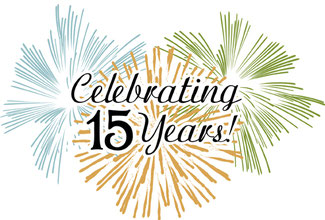 Dr. Salvador Bou went on to found Dr. Bou Pediatrics in a small office in Plant City on August 22, 2002 after a successful 16 years of practicing medicine in San Juan, Atlanta, and Tampa. The company grew much faster than he had expected, bringing in thousands of patients within the first year. 
This coming week, with his 31 years of experience, he's happy to announce that he will be celebrating 15 years of growing Dr. Bou Pediatrics, which has seen over 30,000 patients more than 100,000 times. The growth will only continue as the company plans to expand into Wesley Chapel this year.
To celebrate this major accomplishment, the Dr. Bou Pediatrics team will be putting together daily celebrations this coming week, starting on August 21. There will be balloons and gift bags, as well something extra special on Tuesday (the actual 15th anniversary) for each one of our patients.
If you're due for an annual checkup, this is the perfect opportunity to book your appointment. Call us today for an appointment or stop by the office. At the very least, follow us on Facebook to check out the daily treats! We hope to see you soon!