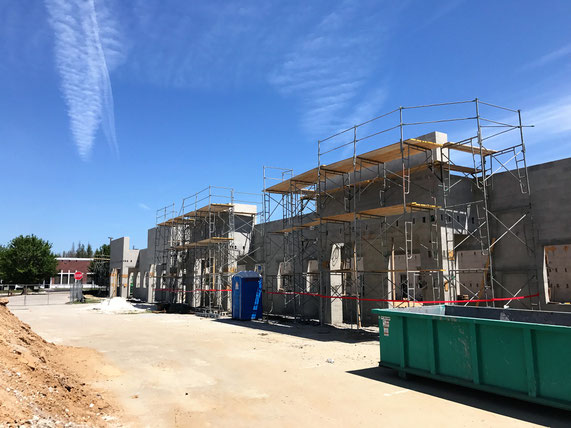 Construction is moving along quickly at our new location at Live Oak, which is in New Tampa along the border with Wesley Chapel. The Grand Opening is still scheduled for late Summer or early Fall of this year.
As shown on the left, the exterior walls are up, and we've just finished drafting the designs for the interior  layout. This new office will feature:
Over 2200 square feet of space
A well patient waiting room with private entrance
A sick patient waiting room with private entrance
Wider hallways
More exam rooms (4)
State-of-the-art central nurse's hub
A private meeting/consultation room
As a reminder, this new location will NOT replace our Plant City location. Remember to sign up for our email list below to keep in the loop on all the exciting updates.